We believe fitness should revolve around your schedule. We're not a gym, but a community of dedicated trainers and members who believe in balanced fitness. Experience a health regimen designed to work for you. Our members enjoy access to our 24-hour private boutique gym, mobile training facility, small group classes, and a certified exercise physiologist. You expect more from your membership and we deliver.
Personal Training
We are here to make sure you reach your fitness goals quickly and safely.
Group Classes
You don't have to go it alone – our group classes are fun and exciting.
Health & Lifestyle Coach
Fitness is important, but so is nutrition. We focus on both.
Corporate Programs
Healthy employees are more productive, energetic, and focused.
24 Hour Fitness
Need a gym that works with your busy schedule? We are open.
Mobile Training
We can come to your location with our mobile gym – learn more.
Can't say enough about the success I have had with Cliff! I am not the usual client. I arrived, a stressed out early 50's emaciated 138-pound man. My goal was to build strength and gain weight. Within a short amount of time, and with personalized cardio exercise and weight training plans, I saw huge results not only in my appearance, but in the way I felt. Today I have gained 20 lbs of muscle and shed body fat. Cliff is a great motivator and now I am a fitness addict and have to get my 3 sessions in every week. Cliff is a true fitness professional that will push you to succeed beyond your wildest fitness dreams!
Dr. Andy Atz
For me, meeting Cliff was truly a catalyst for change in my life. His knowledge and caring personality make a great combination for pushing you beyond your limits in a safe and encouraging manner. Not only did he help me accomplish a 50-pound weight loss through proper nutrition, exercise and weight training, he also supported me during my first sprint triathlon, first mud run, 2.4 mile open water swim and a 10k. Cliff is great at holding you accountable, not letting you do just enough to get by but pushing you to reach levels you might not even know you can reach. I highly recommend him as a personal trainer to anyone who is serious about reaching your health and weight loss goals. You will know you are not on your journey alone but working with someone who truly cares about your success.
Cheryl Provost
Cliff was my personal trainer for about 3-4 months! He is by far the best trainer I have had! He focused on what my goal was, constantly encourage me, pushed me and made it fun! Best around by far! If your looking for someone that is going to help better your life and fitness cliff is the guy to see!! You won't regret it!
Katie Kirks
CLIENT
Cliff believed in me from day one and has held me accountable for both my slips and successes. With his guidance and support I've done a complete 180 and today we were able to mark off a total of 70 lbs lost. As they say, "I'm not there yet but I'm closer than I was yesterday." Thanks to Cliff I'm a lot closer.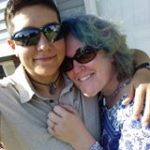 Jessy Kolton
CLIENT
By Cliff supporting me to do more than I ever thought possible, I feel like I'm in my best shape now. I would highly recommend anyone from beginner to expert, busy schedule, or otherwise to work with him. You don't work around him, he works around you, by being able to bring the gym to you!
Crystal Treants
CLIENT
I love the convenience of having the gym come to the office — it's a time saver that gave me a much needed break in my day. And the results! After the first month, I had dropped 5 pounds, could see definition that was not there before and knocked an average of 15 seconds off my running per-mile pace!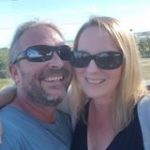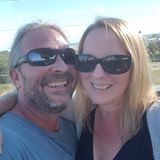 Cyndi Martin Brown
CLIENT
OUR FEATURED CLASSES
EXSS Fit offers no-boundaries training and group classes in a fully functional mobile gym facility and permanent training studio in Jacksonville. Serving Eastern North Carolina from Jacksonville to Wilmington, we bring the gym to you! Why limit your fitness to hours of operation and inconvenient class schedules? EXSS Fit works around your life ensuring your goals are achieved and maintained. Let the gym come to you! We offer a variety of services such as personal training, group classes, nutrition counseling, strength training, sports conditioning, and rehabilitation. Contact us today for a free consultation and first training session!
TRAIN WITH EXSS FIT
Remove excuses from your health goals. Train in a 26-foot mobile facility where you want, when you want. From neighborhood group classes, personalized home sessions, and corporate wellness programs, there are no boundaries with fitness delivered. If you are in or near the Jacksonville, NC area and are looking to make a positive health improvement, connect with our certified personal trainers. Not only are we trained to get you in shape, but we offer nutrition education and customized meal plans. Invest in yourself today!
LEARN MORE
OUR EXPERT TRAINERS
Our trainers have helped hundreds of locals reach their full potential. If you're seeking someone to help you reach your health goals, stop in for a free evaluation. Our welcoming and friendly staff have one focus, helping you reach your fitness goals. When you stop by say ``hi`` to Cash!
CLASS ROUTINE
We're always updating our class schedule, so check back soon! Have a special request for a class? Email Cliff@EXSSFit.com and we will customize a training session just for you!
| | Tuesday | Thursday |
| --- | --- | --- |
| 6:00am | | |
| 6:30pm | | |
ONLINE STORE
Shop our programs, products, and services to keep you active, healthy, and fit. Browse through our plans and packages from business to personal. Staying in shape has never been easier.
LATEST BLOG POSTS
Educate yourself with our EXSS Fit blog! Learn about nutrition, diets, workout plans, and more! We're sharing amazing health information each month!
LOOKING FOR MOBILE TRAINING?
Mobile wellness programs and corporate gym discounts available.