It's time you changed your perception of the average gym. Enjoy a boutique gym experience with one goal- you. Our small, personalized atmosphere takes the pressure off so you get the most out of your gym experience. With brand new state of the art equipment, we have a variety of circuit machines, free weights, and cardio equipment to meet a variety of needs and goals. All members enjoy access to our certified personal trainers during staffed hours.
Fitness & Nutrition
EXSS FIT is here to customize a workout and nutrition plan to suit your lifestyle, schedule, and fitness goals. Contact us for a free health consultation and fitness evaluation.
Modern Gym Experience
Forget what you know about the average gym. Affordable membership packages, personal training sessions, group classes, and mobile gym capabilities make it easy it is to get to the gym and find yourself healthier and happier.
People in and around the Jacksonville, NC area have been choosing EXSS FIT for our incredible customer service, flexible gym hours, and our excellent trainers. We continue to impress our clients with results driven customer eccentric attitude. Our excitement about health and wellness is contagious!
Experienced Personal Trainers
95%
WHAT CLIENT'S SAY
Dr. Andy Atz
Can't say enough about the success I have had with Cliff! I am not the usual client. I arrived, a stressed out early 50's emaciated 138-pound man. My goal was to build strength and gain weight. Within a short amount of time, and with personalized cardio exercise and weight training plans, I saw huge results not only in my appearance, but in the way I felt. Today I have gained 20 lbs of muscle and shed body fat. Cliff is a great motivator and now I am a fitness addict and have to get my 3 sessions in every week. Cliff is a true fitness professional that will push you to succeed beyond your wildest fitness dreams!
Cheryl Provost
For me, meeting Cliff was truly a catalyst for change in my life. His knowledge and caring personality make a great combination for pushing you beyond your limits in a safe and encouraging manner. Not only did he help me accomplish a 50-pound weight loss through proper nutrition, exercise and weight training, he also supported me during my first sprint triathlon, first mud run, 2.4 mile open water swim and a 10k. Cliff is great at holding you accountable, not letting you do just enough to get by but pushing you to reach levels you might not even know you can reach. I highly recommend him as a personal trainer to anyone who is serious about reaching your health and weight loss goals. You will know you are not on your journey alone but working with someone who truly cares about your success.
Katie Kirks
/ CLIENT
Cliff was my personal trainer for about 3-4 months! He is by far the best trainer I have had! He focused on what my goal was, constantly encourage me, pushed me and made it fun! Best around by far! If your looking for someone that is going to help better your life and fitness cliff is the guy to see!! You won't regret it!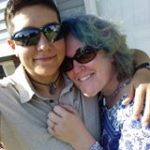 Jessy Kolton
/ CLIENT
Cliff believed in me from day one and has held me accountable for both my slips and successes. With his guidance and support I've done a complete 180 and today we were able to mark off a total of 70 lbs lost. As they say, "I'm not there yet but I'm closer than I was yesterday." Thanks to Cliff I'm a lot closer.
Crystal Treants
/ CLIENT
By Cliff supporting me to do more than I ever thought possible, I feel like I'm in my best shape now. I would highly recommend anyone from beginner to expert, busy schedule, or otherwise to work with him. You don't work around him, he works around you, by being able to bring the gym to you!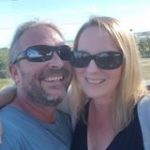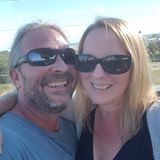 Cyndi Martin Brown
/ CLIENT
I love the convenience of having the gym come to the office — it's a time saver that gave me a much needed break in my day. And the results! After the first month, I had dropped 5 pounds, could see definition that was not there before and knocked an average of 15 seconds off my running per-mile pace!
CALCULATE YOUR BMI
Body mass index (BMI) is a measure of body fat based on your weight in relation to your height, and applies to most adult men and women aged 20 and over. BMI is used as a screening tool to indicate whether a person is underweight, overweight, obese or a healthy weight for their height.
| BMI | Weight Status |
| --- | --- |
| Below 18.5 | Underweight |
| 18.5 - 24.9 | Normal |
| 25 - 29.9 | Overweight |
| 30 and Above | Obese |
CARDIO
Improve your endurance and stamina with our wide range of cardio equipment. As the only gym in Onslow county with the HIIT Mill X and the Zero Runner, we supply machines with members in mind.
RESISTANCE WEIGHTS
Dual purpose machines make it easy to create a full-body work out. Each machine is equipped with a QR code to ensure safety and proper technique. From Leg presses, ab machines, bicep curls, and lateral pull down machines; start safe and effective weight training with us.
FREE WEIGHTS
From dumbbells up to 100lbs, a wide range of kettle bells, and free plates; increasing your muscle mass is easy and convenient. Our certified personal trainers are available to help you design a free weight program to fit your lifestyle.
GROUP CLASSES
Grab a group of friends or make new ones! Our group classes range from private partner training to an 8 person circuit class. Get the personalized attention from a certified trainer with out the heavy price tag.