Ready to be in business for yourself, but not by yourself? We're ready to help you get started into a "healthy" business. The fitness industry is rapidly growing as more people join health clubs each year. Approximately 1 million people join heath clubs each year and with our mobile gym franchise system you can reach even more clients.
Two Franchising Options
Deploy your business with two franchise models. With our mobile only franchise, own your protected territory. Our second franchise model offers qualified candidates a mobile + brick and mortar gym. Our experts help you develop a business model to fit your demographic. To learn more about our franchising options, please contact Cliff@EXSSFit.com
FRANCHISING WITH EXSS FIT
With two options to choose from, EXSS FIT makes franchising as flexible to your needs as our gym does for our clients. So much has been done already between our marketing, proven system, and unique training process – you are starting up not starting over.
Initial Trailer and Truck Investment: $75,000-$150,000
Trailer Only Operating Costs Per Year: $10,000-$15,000
Keep overhead low with our Mobile Franchise Package. With great income potential, our mobile franchise option is a great stepping stone into the health and wellness industry.
Estimated Truck, Trailer, and Gym Investment: $150,000-$300,000
Estimated Trailer and Gym Operating Costs: $30,000 -$150,000
For those looking to offer their community a unique gym experience, our trailer and gym franchise model is for you. Our small, boutique style gyms offer an exclusive atmosphere coupled with our trailer package to offer a one of a kind member experience. We assist with outfitting, marketing, and one on one franchisee training to ensure your franchise is designed for success.
Call us about adapting into customized business plans by adding additional services – for example, tanning, massage, skin care and more.
Time To Relax
Franchisees can expect to work hard, but know that they are adding value to their own business. This industry is expected to continue to grow far into the future, and our mobile health trailer is perfect to bring wellness to businesses, senior homes / communities, corporations, schools, and other organizations. Our flexibility and desire to bring our gym to your doorstep has opened many opportunities that bigger gyms can't offer, with your help we can be a globally recognized brand!
WHAT CLIENT'S SAY
Dr. Andy Atz
Can't say enough about the success I have had with Cliff! I am not the usual client. I arrived, a stressed out early 50's emaciated 138-pound man. My goal was to build strength and gain weight. Within a short amount of time, and with personalized cardio exercise and weight training plans, I saw huge results not only in my appearance, but in the way I felt. Today I have gained 20 lbs of muscle and shed body fat. Cliff is a great motivator and now I am a fitness addict and have to get my 3 sessions in every week. Cliff is a true fitness professional that will push you to succeed beyond your wildest fitness dreams!
Cheryl Provost
For me, meeting Cliff was truly a catalyst for change in my life. His knowledge and caring personality make a great combination for pushing you beyond your limits in a safe and encouraging manner. Not only did he help me accomplish a 50-pound weight loss through proper nutrition, exercise and weight training, he also supported me during my first sprint triathlon, first mud run, 2.4 mile open water swim and a 10k. Cliff is great at holding you accountable, not letting you do just enough to get by but pushing you to reach levels you might not even know you can reach. I highly recommend him as a personal trainer to anyone who is serious about reaching your health and weight loss goals. You will know you are not on your journey alone but working with someone who truly cares about your success.
Katie Kirks
/ CLIENT
Cliff was my personal trainer for about 3-4 months! He is by far the best trainer I have had! He focused on what my goal was, constantly encourage me, pushed me and made it fun! Best around by far! If your looking for someone that is going to help better your life and fitness cliff is the guy to see!! You won't regret it!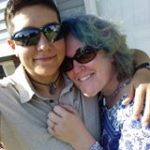 Jessy Kolton
/ CLIENT
Cliff believed in me from day one and has held me accountable for both my slips and successes. With his guidance and support I've done a complete 180 and today we were able to mark off a total of 70 lbs lost. As they say, "I'm not there yet but I'm closer than I was yesterday." Thanks to Cliff I'm a lot closer.
Crystal Treants
/ CLIENT
By Cliff supporting me to do more than I ever thought possible, I feel like I'm in my best shape now. I would highly recommend anyone from beginner to expert, busy schedule, or otherwise to work with him. You don't work around him, he works around you, by being able to bring the gym to you!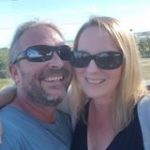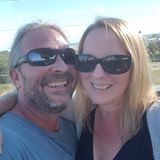 Cyndi Martin Brown
/ CLIENT
I love the convenience of having the gym come to the office — it's a time saver that gave me a much needed break in my day. And the results! After the first month, I had dropped 5 pounds, could see definition that was not there before and knocked an average of 15 seconds off my running per-mile pace!